Through a mindful collaboration, Nineties Studio has designed a durable stool in white ash waste material. With wood from European forestry collected by Chevron – the Swedish flooring specialist managed by father and sons – each stool gets its own characteristics through unique, visible details and structures.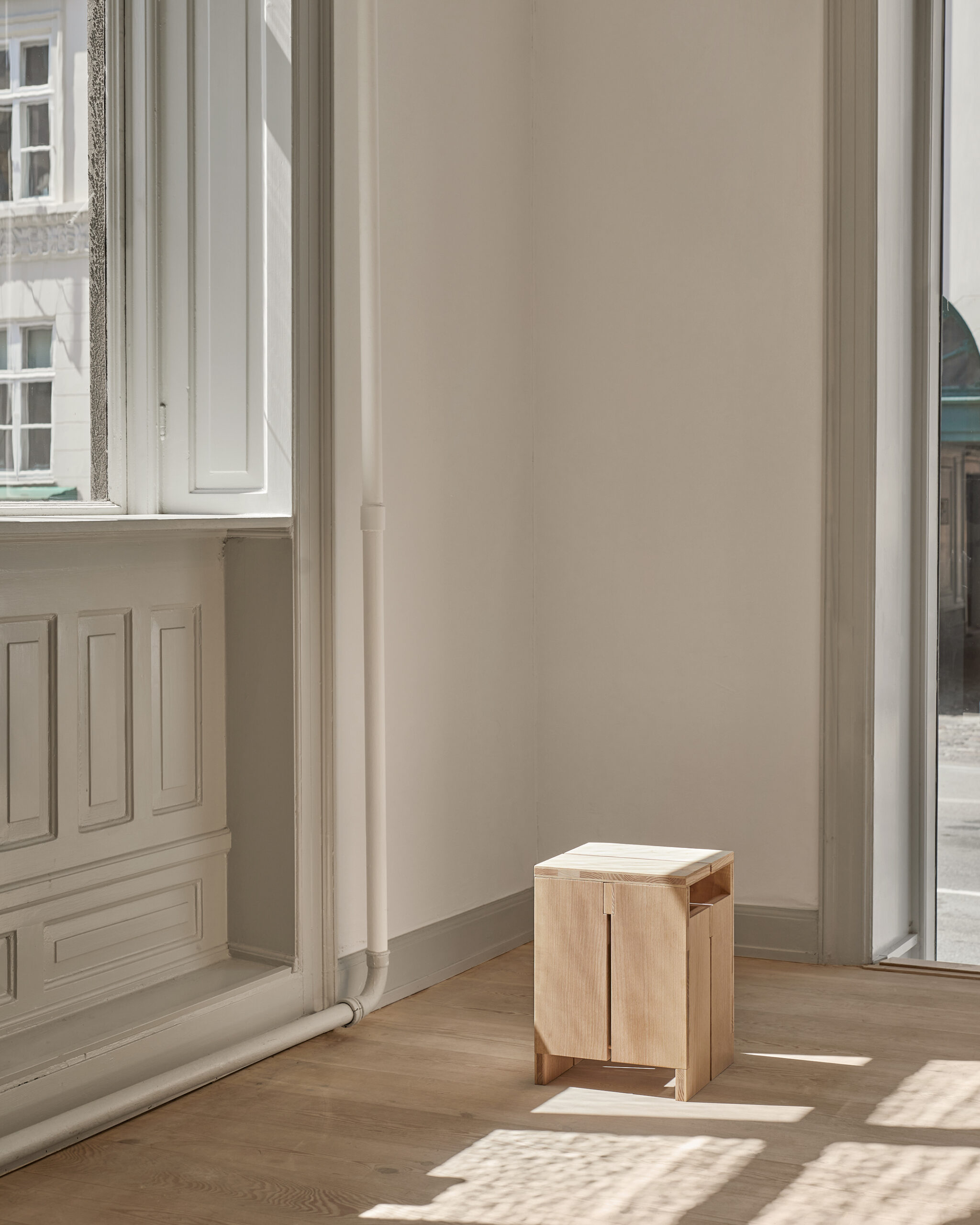 The white ash is known to be the persistent cornerstone of Nordic design; calm and neat yet sturdy and very much alive.
As a result of a collaboration between Nineties Studio and CHEVRON, the Studio Stool takes its cues from woodwork made to last with an intention of letting less go, and enhancing the perfection of deficiency.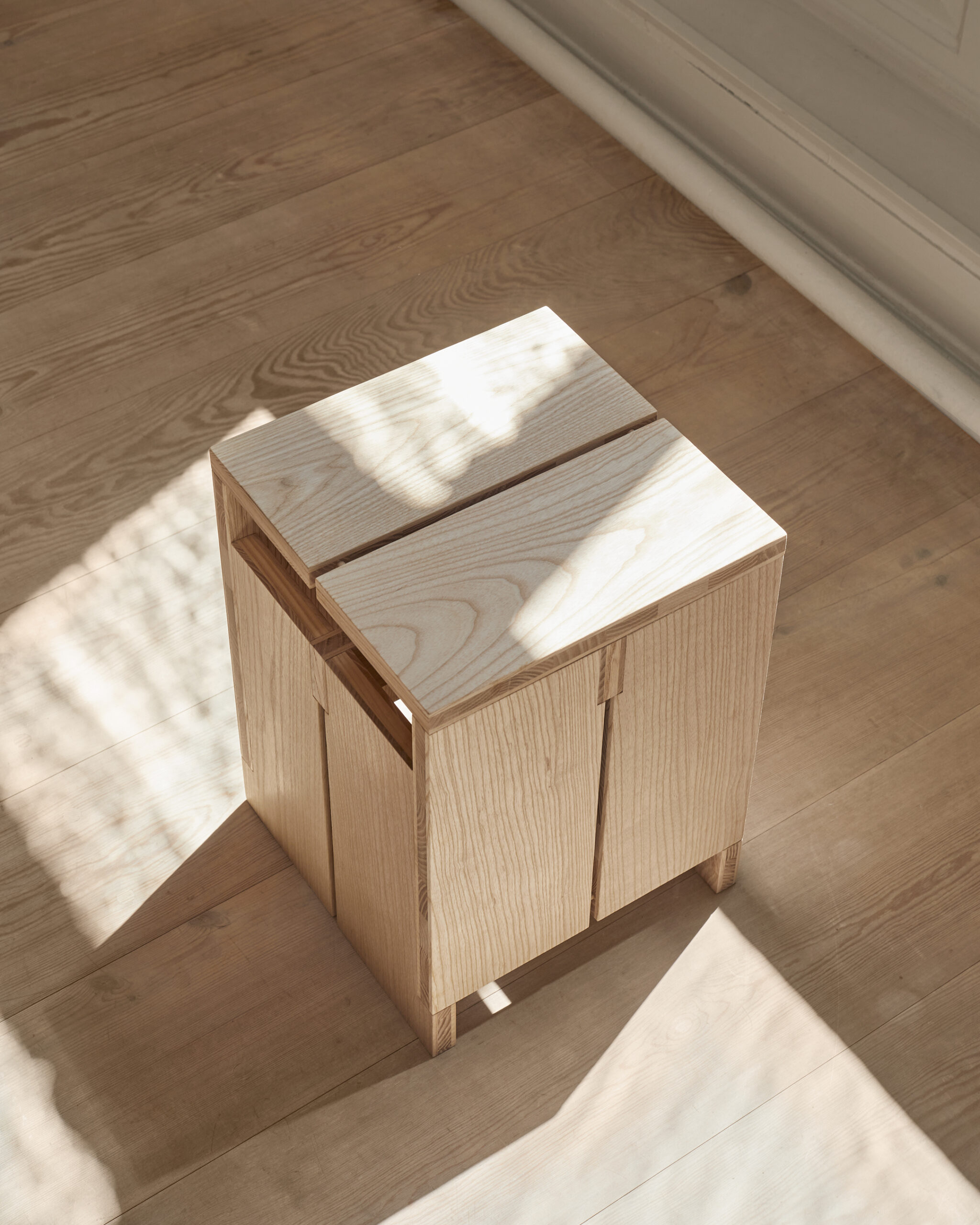 The construction of the ash is equivalent to the method that we use when creating wooden floors. Our unique three-layer lamellar structure allows stability without compromising the feel of massive wood.
Each studio stool has individual marks, hues and nuances thanks to wood that otherwise would go to waste. As white ash is particularly durable, this piece of furniture becomes a steadfast friend for generations.
– Dimensions (cm): W30 L30 H42
– Each piece is characterized by unique wood marks
Contact us here to get notified when the Studio Stool is available to order.