Case study: Project Torsvik
At Torsvik on Lidingö, property developer Patriam has developed 48 exclusive apartments designed by the architects Arkitema Architects. The character of the homes is based on the district's existing architecture and is inspired by the greatest modernists of the time, Josef Frank.
Well-selected material choices have had a high priority and are the basis for a Scandinavian minimalist interior. Our chevron floor adds character to dull and bright colors. Here, chevron was chosen in natural sorting and in our very classic surface treatment 201 Ljunghusen.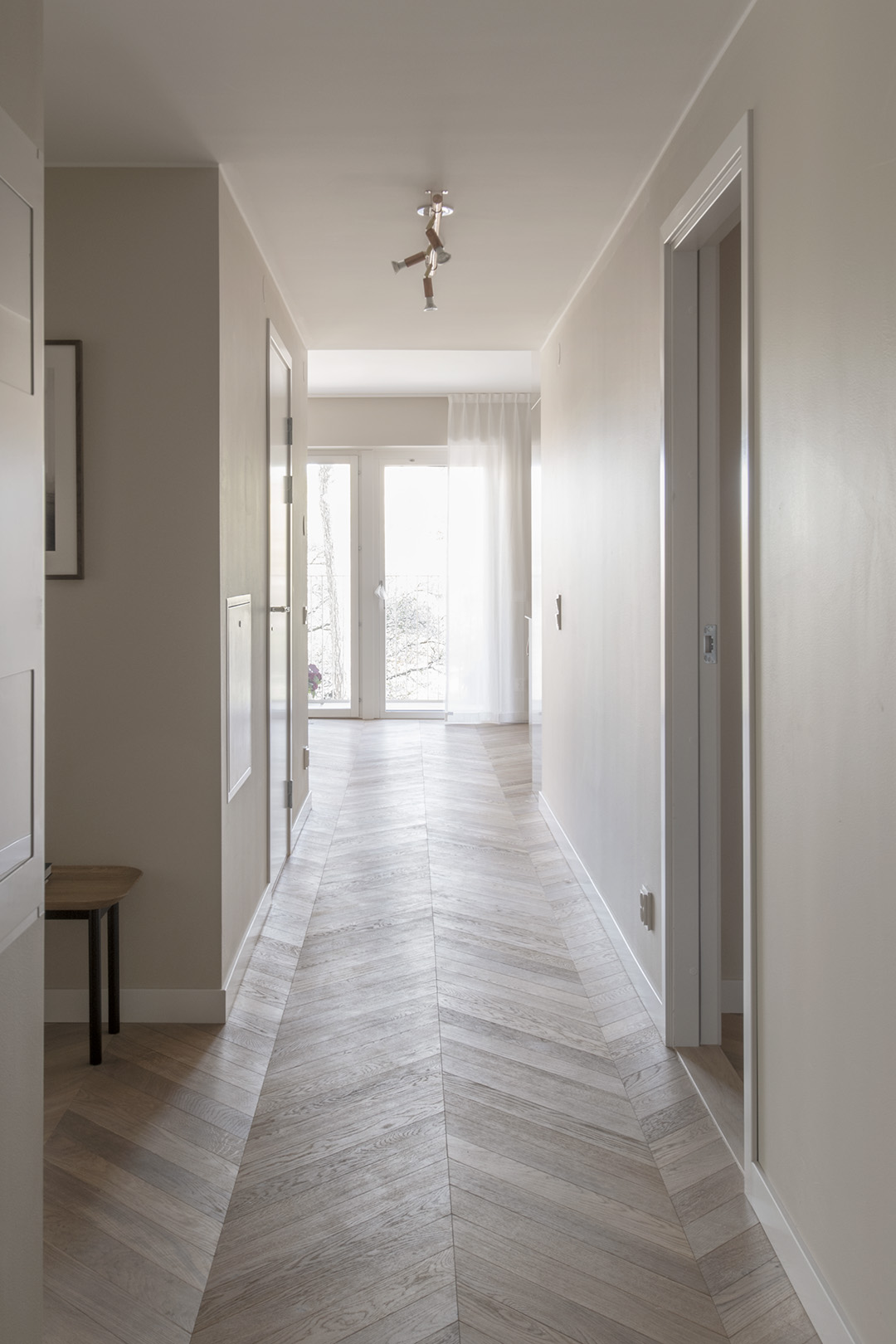 We deliver flooring to both large and small projects. Discover our project assortment today and book a meeting with one in our sales team.