Color Collection
Experience our range of colors applied to carefully selected oak. Our sense for surface treatment has been developed through years of experience, experimentation and curiosity.
This range of colors is only a small selection of what is possible. We work daily with the creation and development of new colors and we adjust the finishes to your whishes. The surface treatments can either be applied in our production or when the floor has been laid.
Request a sample
Experience a small piece of our flooring delivered to you. Get a sense of the color in real to match and simulate with other interior elements.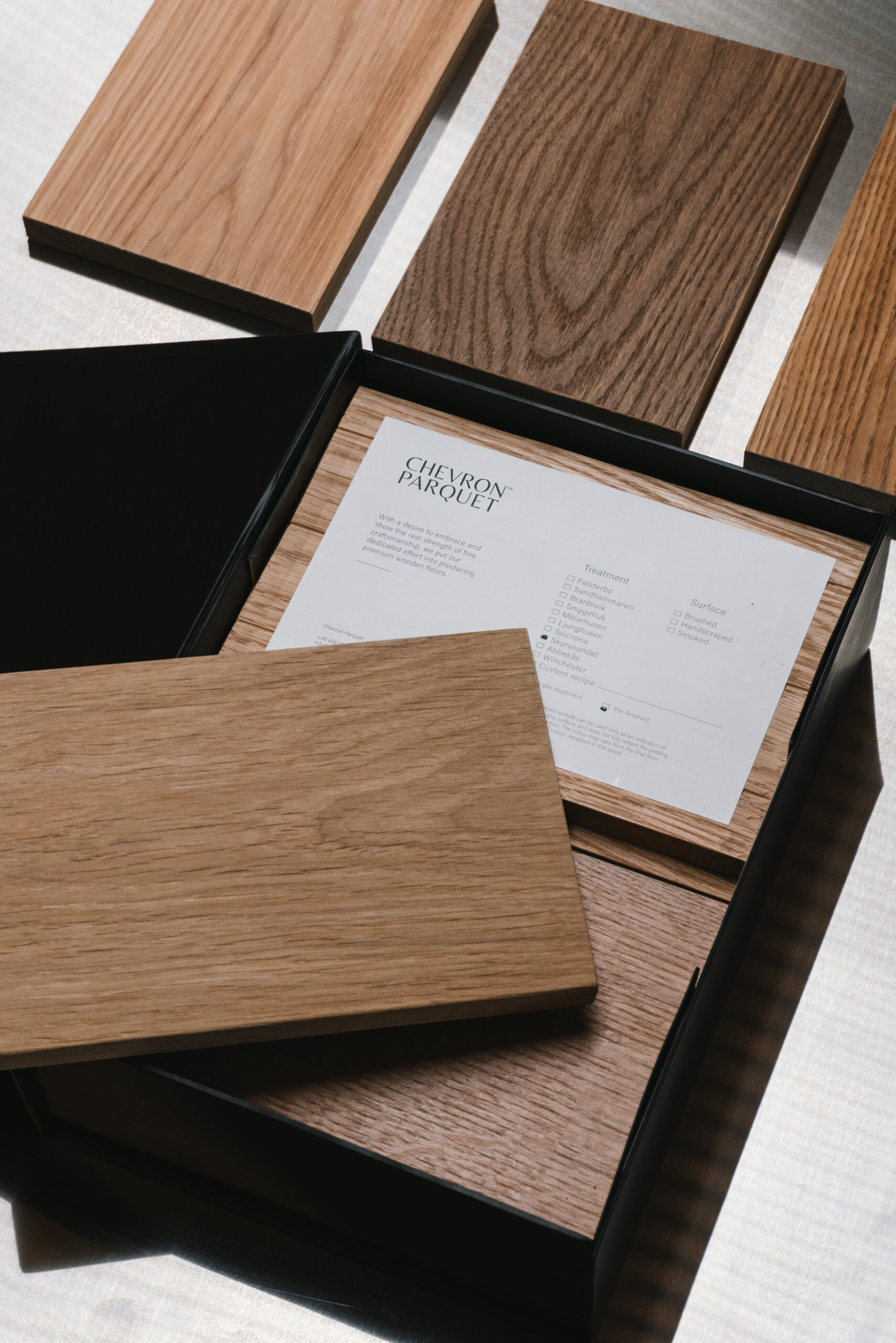 Find inspiration from our cases around the world.