Stylingbolaget Design Studio — Meet the architect
Case Study — Apt. D&B
Stylingbolaget Design Studio are a design studio based in Stockholm, but projects are never too far away for them. They work with private homes; apartments and smaller houses. They are a company, eager to think in new and innovative solutions that create that wow feeling.
We meet the interior architect Denize da Silva in beautiful apartment located in the area of Östermalm in central Stockholm.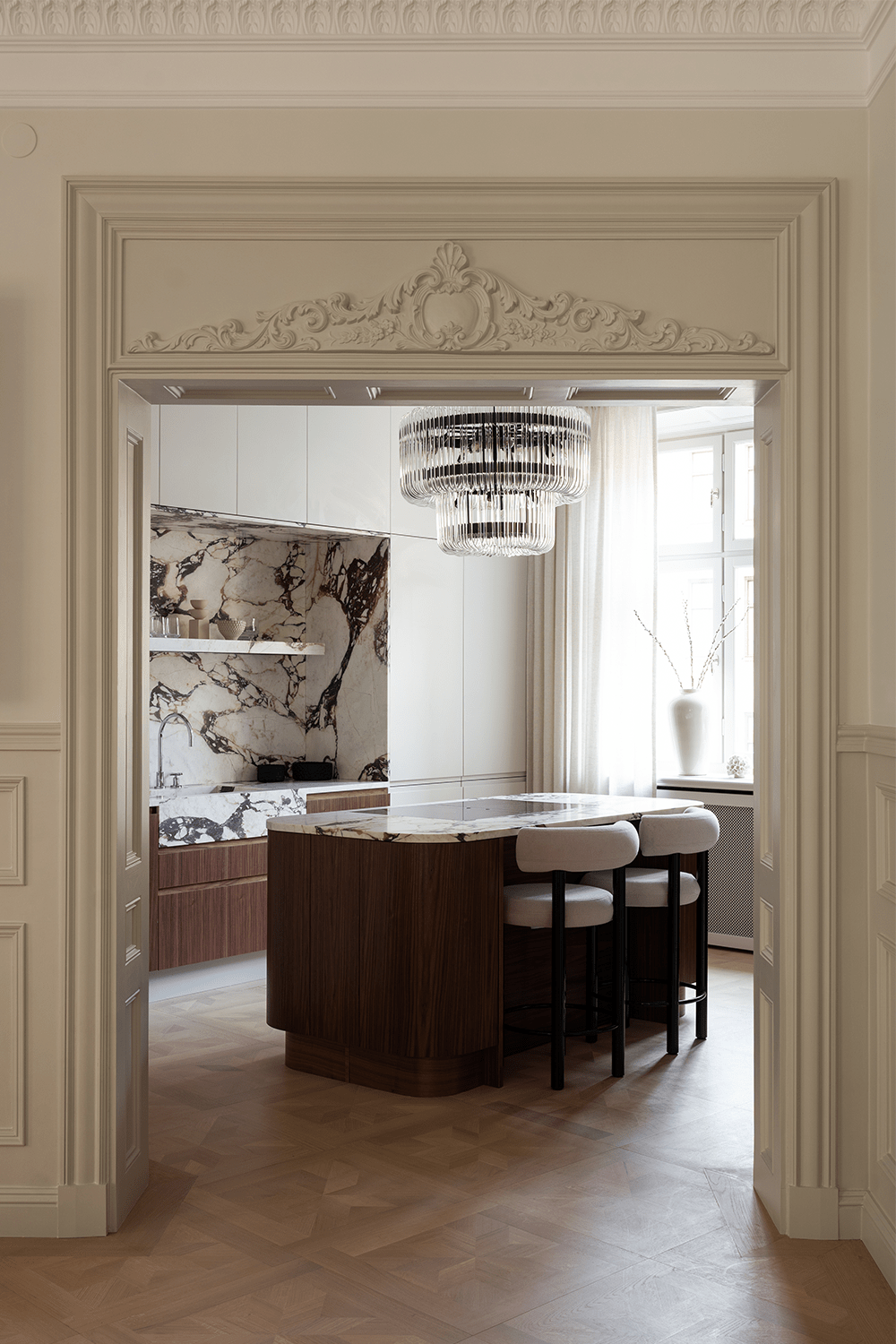 What inspires you, and what is your work philosophy?
We are a team, dedicated to innovative ideas, exciting lighting and interior design with a continental touch. Mixing new with antiques to create a dynamic room is important to us. – says Denize.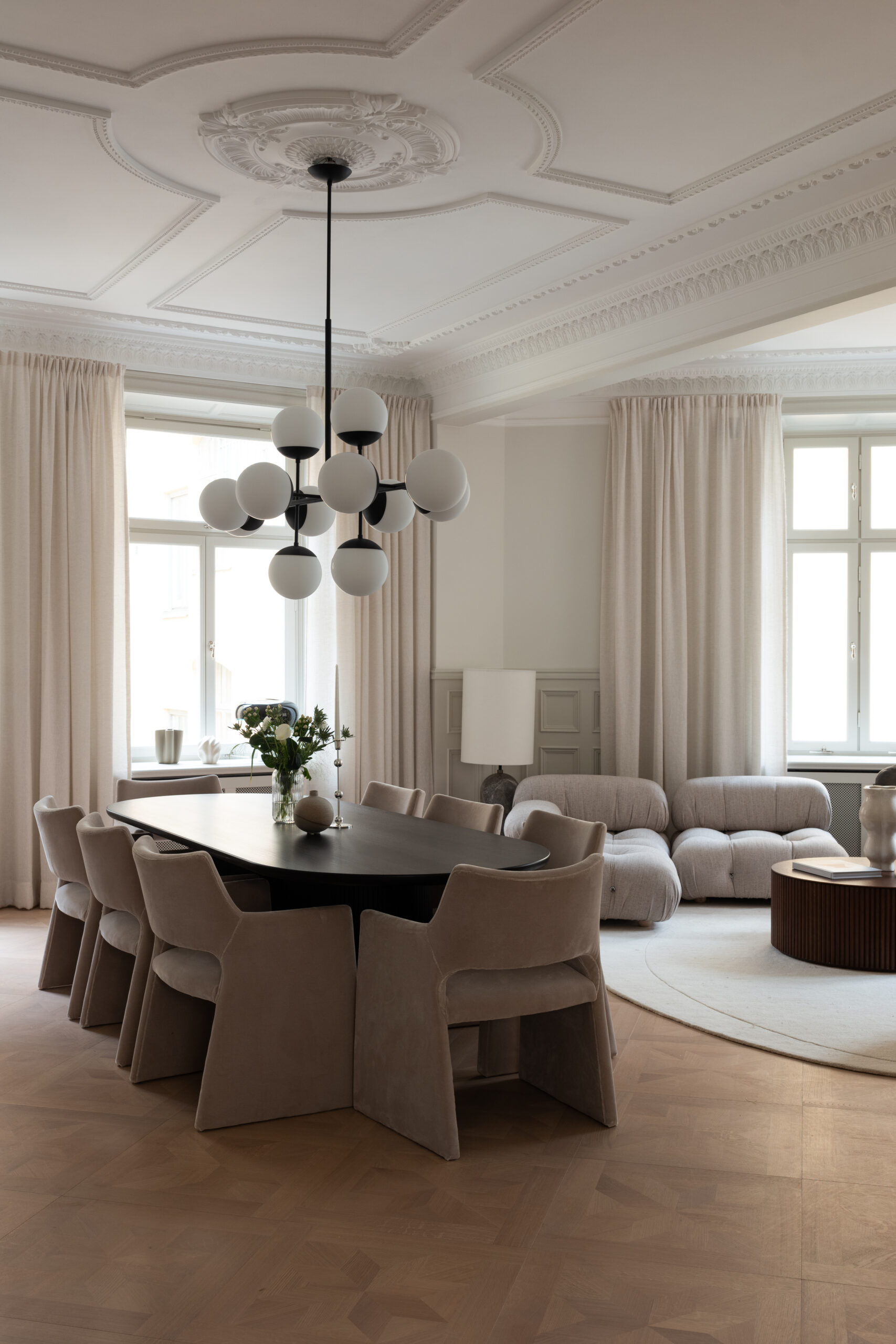 What did you and the client want to achieve with this project?
This is one of our recurring clients, and that's always exciting and fun. When you know each other, you can push boundaries together in terms of choices. In this project, we decided to focus on bright colours, plenty of stone as well as furniture built on site. We wanted to create an ultramodern apartment, but still decorate the walls and ceilings with stucco in order to maintain the character of the building. Further, the bright star parquet in the living room from Chevron Parquet perfectly accentuated the age of the apartment.
What is important to you when selecting materials?
It is important to have a good "gut instinct" when selecting materials. When you step into one of our projects, SB Design Studio wants you to feel that everything was carefully selected. Contrasts in the material selection are also really important. We like to mix different textures in order to create interesting encounters between them.
Photo: Inredningsfotografen.
Visit Stylingbolaget Design Studio here.
Follow them on Instagram.