AOJN Interiors — Meet the architects
AOJN Interior Showroom
AO/JN is an international interior design and architecture firm based in Stockholm Sweden that offers full-service architecture solutions and work on projects ranging from renovations, new-builds and interior design of residential projects, workspaces to the design of custom objects and furniture.
Follow along, and meet the founders Alexandra Ogonowski and Jesper Nyborg of the design studio located in the heart of Stockholm.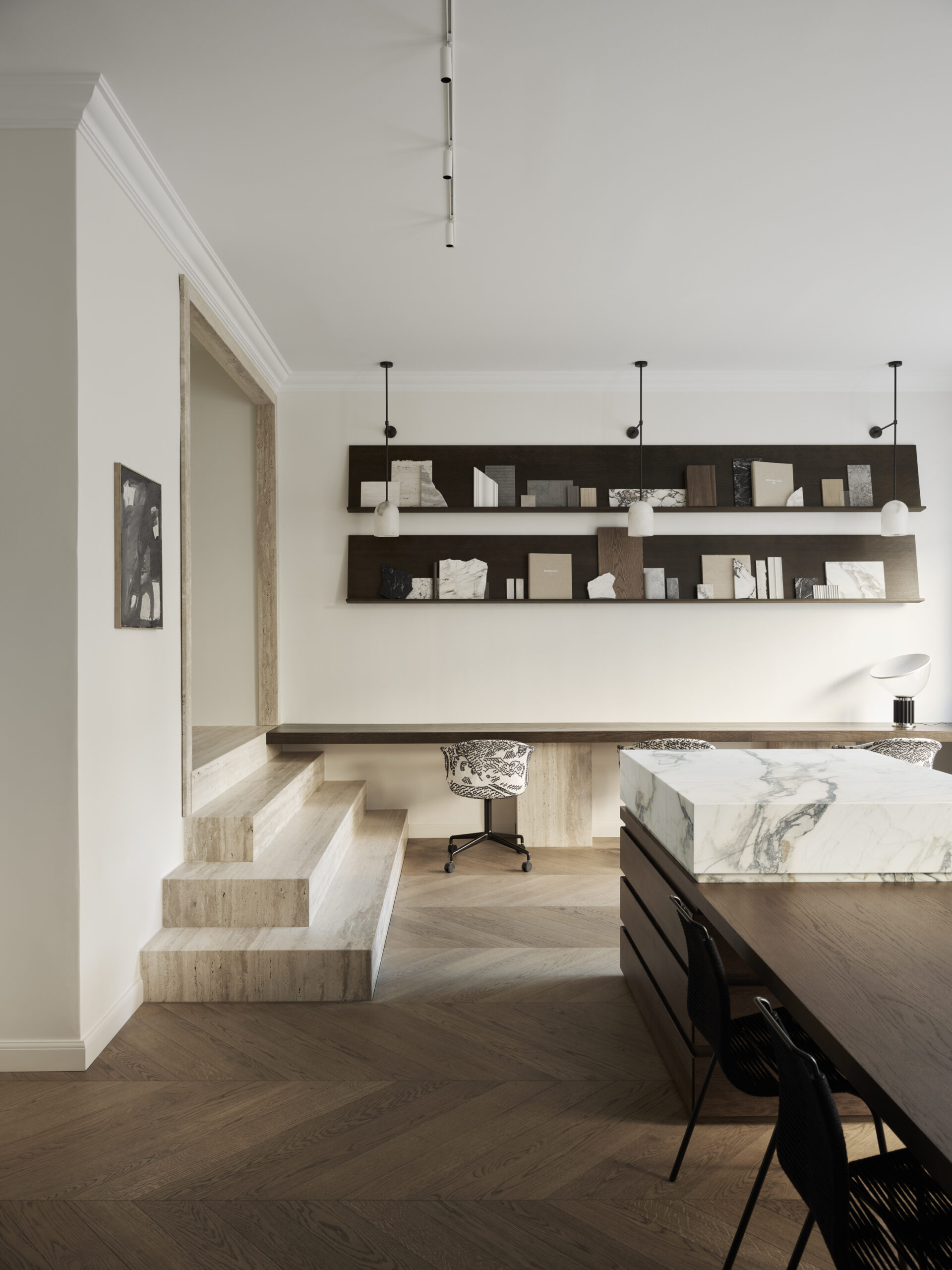 What did you want to achieve with the flooring in the showroom?
We are very delighted of the slightly larger dimensions of the chevron patterned floor and wanted to highlight that in our showroom where we have beautiful and airy light.
We wanted to show a color that could marry well with many different types of wood and be an obvious player in our signature palette. We always strive for our projects to contain the same balance where classic details meet the modern ones, says Alexandra.
The colour, which breathes a slightly patinated French feel, is one of several in our upcoming collection.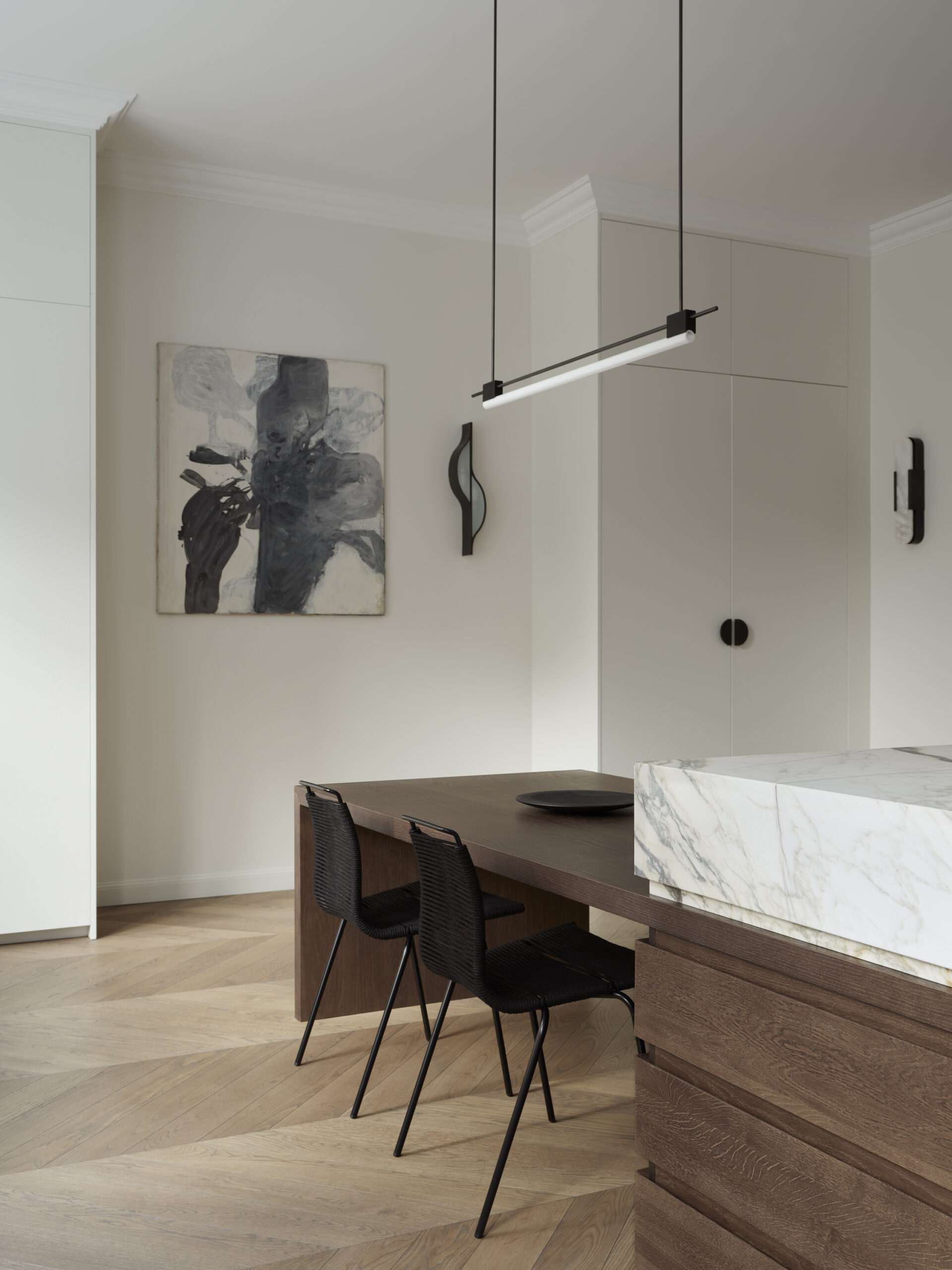 What makes us a good partner?
Everyone we work with are partners who have a great knowledge of their products, work long-term and sustainably and with a very high quality level. Chevron Parquet is open and adaptable and always tries to accommodate our wishes in the projects, Jesper explains.
Photographer: Kristofer Johnsson
Visit AOJN Interiors here.