Support
Vi arbejder tæt sammen med vores kunder for at gøre idéer og visioner til virkelighed. Ethvert projekt kræver sit eget unikke præg. Ud over vores omfattende erfaring og ekspertise giver vi dig fordelen ved at kunne tilpasse gulvets dimensioner, mønstre og farver til dine behov.
Vi lægger vores fulde dedikation i alt fra gulv- og produkttegninger til konstruktionsekspertise for at sikre, at du får den bedst mulige service og opnår et problemfrit projektforløb.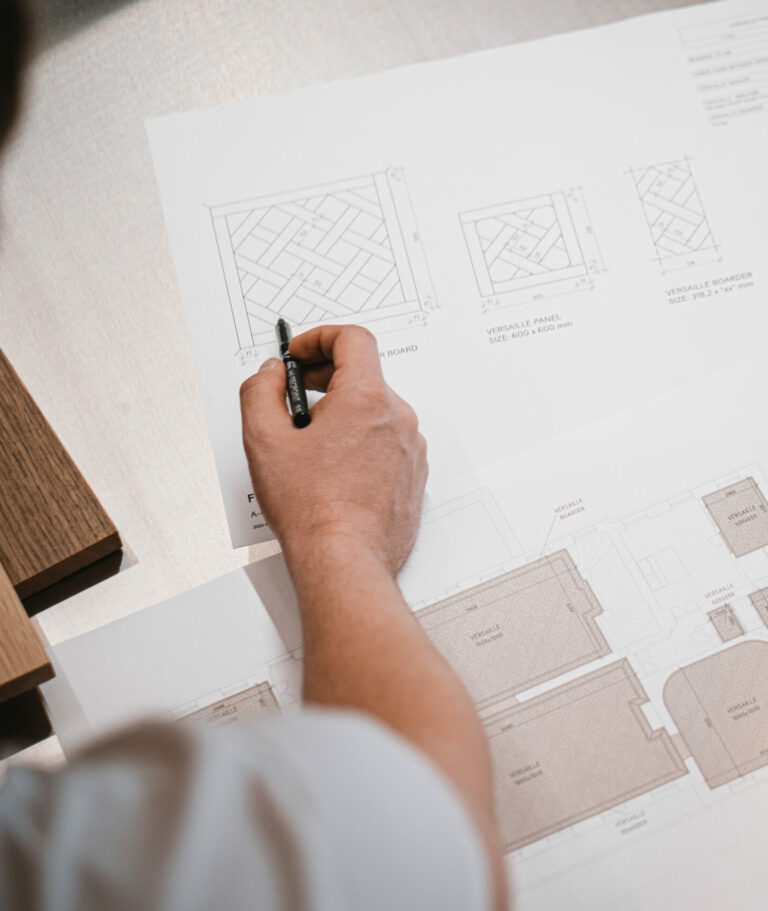 Sample Box
Med vores prøveboks får du muligheden for at mærke og fornemme håndlavede træprøver til dit næste projekt.
Prøveboksen indeholder en håndfuld prøver fra vores farvekollektion samt et inspirerende og informativt katalog.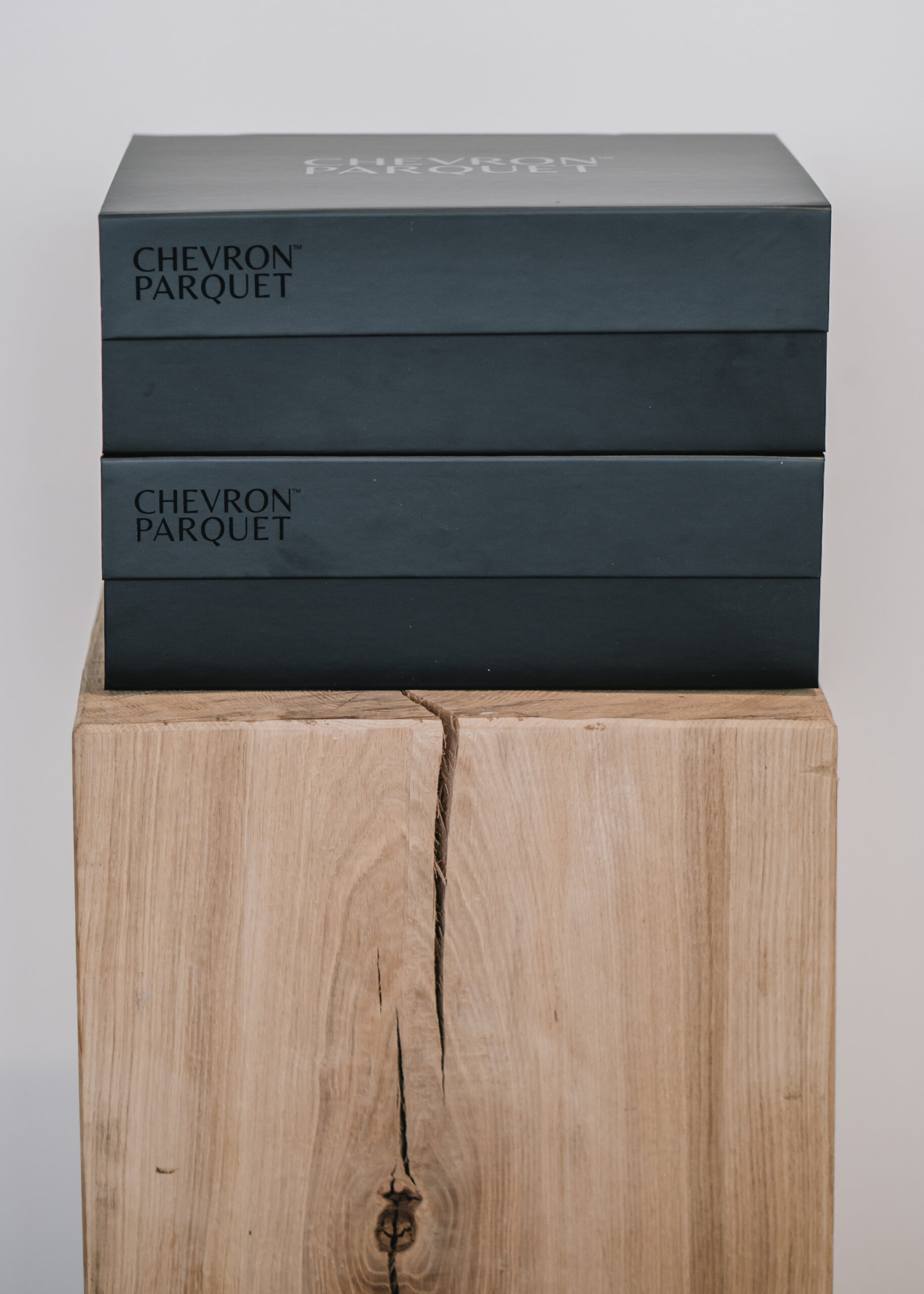 Digitalt katalog
Få inspiration og en hurtig oversigt over vores sortiment med hensyn til mønstre, dimensioner, konstruktioner og anden teknisk rådgivning.
Vores katalog er tilgængeligt digitalt, men kan også bestilles gennem din kontaktperson hos Chevron Parquet.
2022/2023 Chevron Parquet Catalogue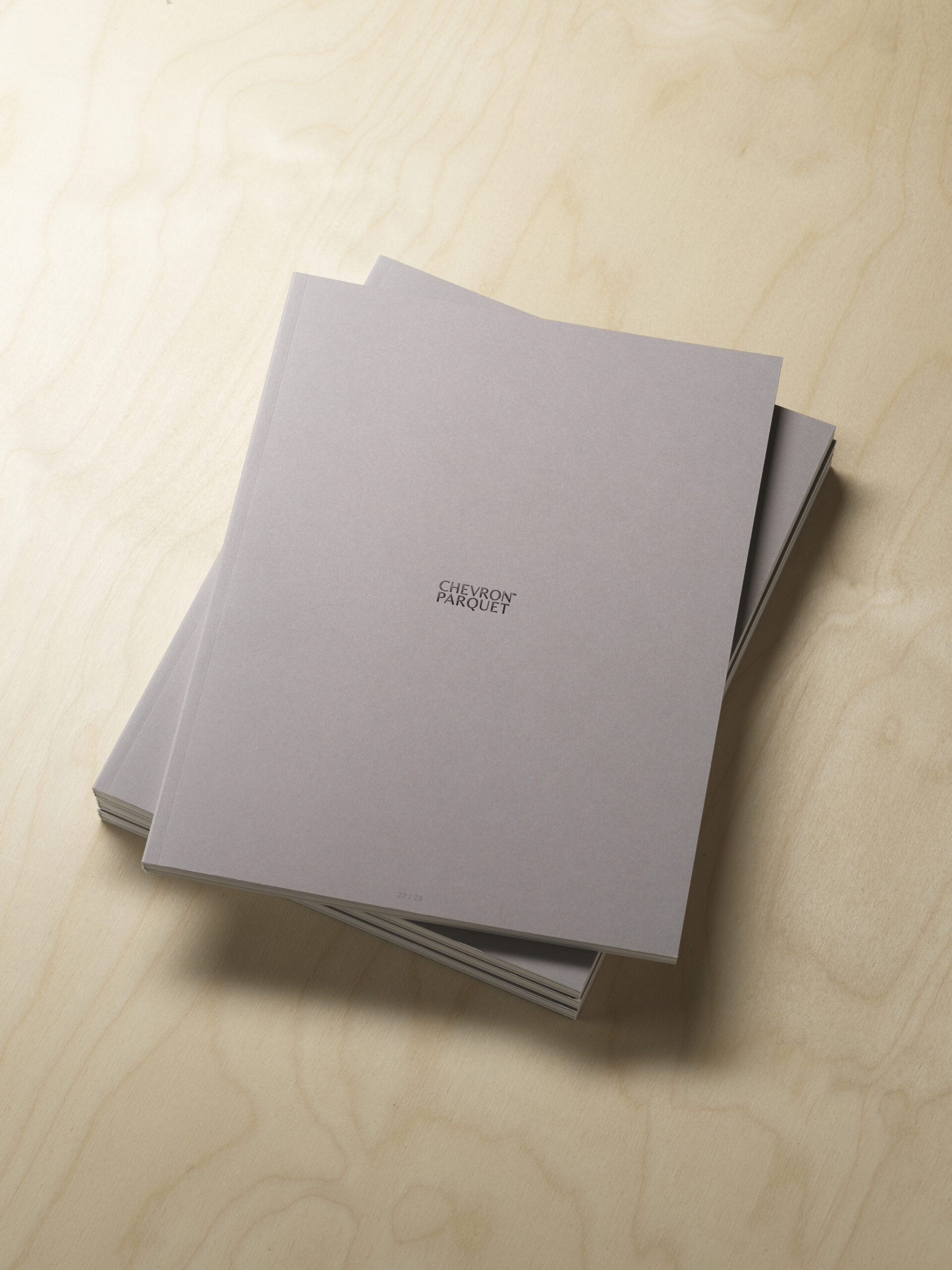 Teknisk information
Our sample box contains nine samples of our color collection and our latest catalogue.
We make everything from plank floors to patterned wooden floors such as chevron and fishbone parquet. Generally, a plank floor provides a more minimalistic and calm impression compared to a patterned wooden floor.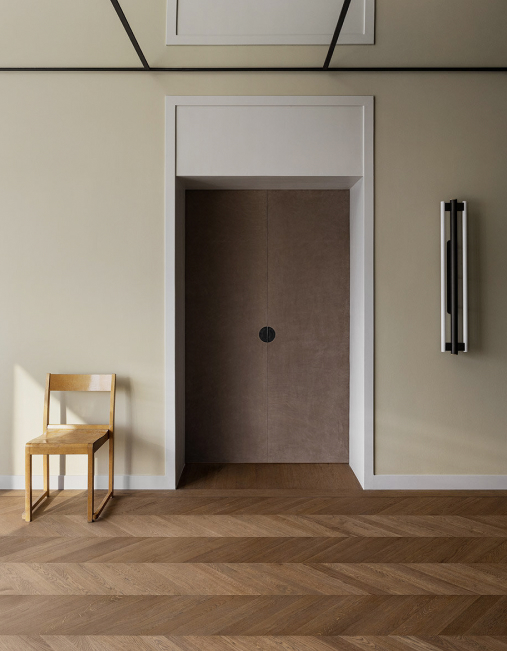 Find inspiration fra vores projekter rundt om i verden.
Kom i kontakt
Vi står til rådighed for dig, uanset hvor du er i verden. Book et onlinemøde med vores erfarne team for at diskutere dit næste projekt eller for at få inspiration.